She was Cate Blanchett's daughter in Notes on a Scandal (2006).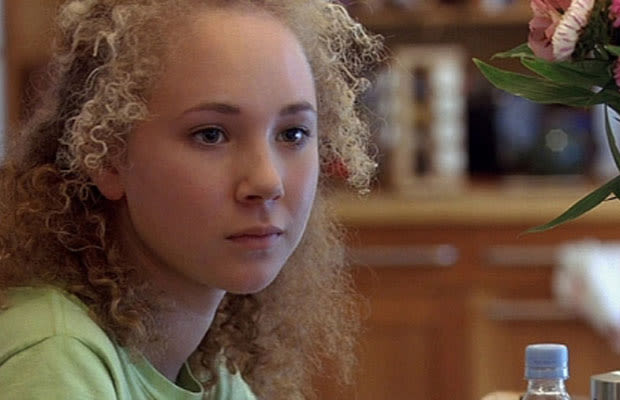 Adapted from the Zoe Heller-written novel of the same name, Notes on a Scandal centers around a malicious high school teacher Barbara Covett (Judi Dench) who becomes romantically fixated on an unknowing younger teacher Sheba Hart (Cate Blanchett), who's engaged in an affair with a 15-year-old student. While Hart's world spins out of control with her revelation of her infidelity, her family gets caught in the cross-fire, namely her husband Richard (Bill Nighy) and her daughter Polly, played by Juno Temple.
Although both Blanchett and Dench received praise for their performances, a 15-year-old Temple's performance proved her penchant for dramatic roles. As Polly, Temple perfectly played the the foul-mouthed, petulant and angry teen whose world is essentially destroyed by her unfaithful mother. 
ON BLAST